Ajay Subherwal
Ajay is the Chief Revenue Officer, EMEA & APAC, at Intentsify and is responsible for supporting global expansion efforts across revenue and customer growth goals.
Spending more than 20 years leading revenue teams in the sales industry working with notable Fortune 100 organizations, Ajay has extensive experience helping to build foundation and growth in both EMEA and APAC regions.
Prior to joining Intentsify, Subherwal was appointed Chief Revenue Officer of MRP after serving 12 years as Senior Vice President, where he was responsible for building and scaling EMEA and APAC business units. Before joining MRP, he led Oracle's enterprise technology sales team in Ireland and held a management position at Hewlett-Packard UK.
Ajay holds a BSC Honours Degree in Computer Science from the University of Ulster.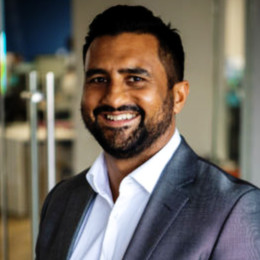 ---