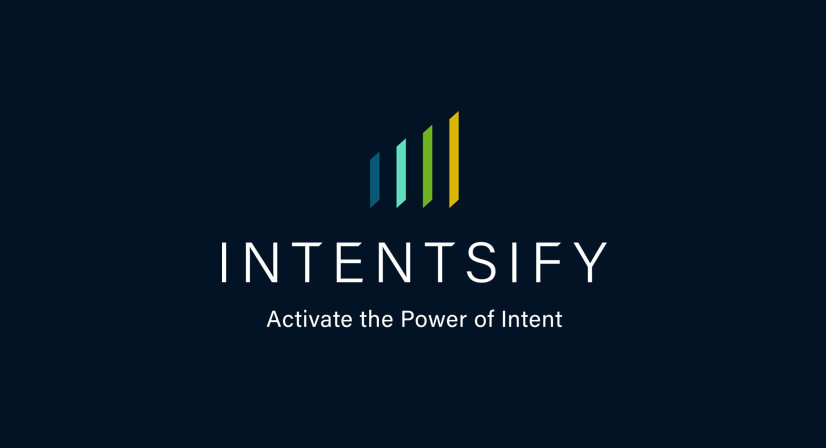 FRANKLIN, Mass, April 29, 2021—Intentsify, the innovator of Intent Activation™ software and solutions, announces the opening of Intentsify Limited UK. The company's international expansion comes less than three years after launching in September 2018, spurred by its rapid growth in revenue, customers, and employee headcount.
"The creation of Intentsify's UK-based office is a result of both our rapid domestic growth and a quickly increasingly number of UK/European-based customers," said Intentsify co-founder Mike Kelly. "We believe providing the latter group with proactive support and long-term value requires a physical presence across the Atlantic. Fortunately, Intentsify's successes in North America have enabled us to establish this presence earlier than expected."
Some of Intentsify's recent successes include:
4x annual revenue growth in 2020 (over 2019)
10 consecutive record-revenue quarters
2x annual revenue growth expected in 2021
UK/European business currently represents 10% of Intentsify's revenue. The company plans to have at least five sales and customer success employees at its London location by the end of 2021 and forecasts European business to scale to 20%-25% of gross revenue by the end of 2022.
Intentsify Sponsors Forrester B2B Summit North America 2021
Rising interest in Intentsify's Intent Activation™ software within the B2B technology space has also led to the company sponsoring its first event. At Forrester's B2B Summit (May 3-6), Intentsify will release new content (a survey report, guide, and software demo) while also presenting a case study alongside Oracle, titled "How Oracle Activated Multiple Intent Sources, Scaling Demand." Learn more about what to expect from Intentsify at B2B Summit here.
About Intentsify
Intentsify's Intent Activation™ software and solutions make intent data more actionable and impactful for B2B marketing teams. Building on Intentsify's proprietary intent data, our Intent Activation™ software layers multiple intent data feeds to verify intent-signal accuracy and highlight accounts showing the strongest buy-cycle activities—as well as the issues they're most concerned with. Our solutions then convert intent insights into actions via demand generation and programmatic advertising campaigns, helping you efficiently scale account-based demand and pipeline velocity.
For more information, please visit www.intentsify.io or email info@intentsify.io
Back to Intentsify Newsroom