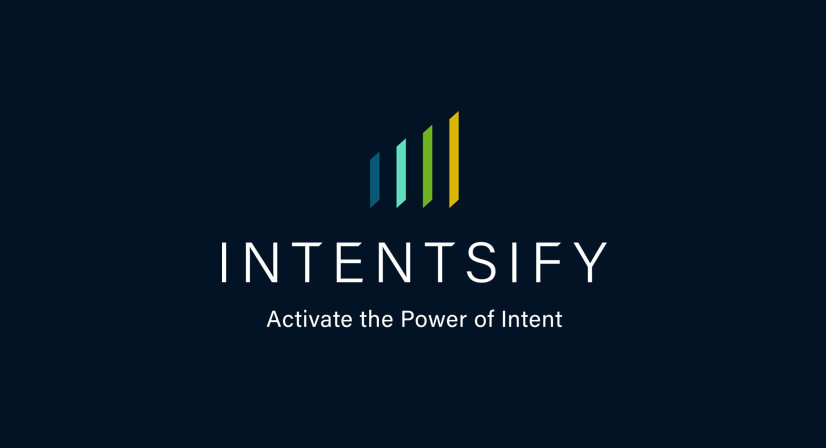 FRANKLIN, Mass, July 30, 2020—Intentsify, the leader in intent-data activation software and solutions, formally announced its partnership with LeadSift, an intent data provider that combs the public web (e.g., social media websites) to reveal which target accounts are engaging with competitors, specific keywords, and events relevant to an organization's product and service offerings.
When the value of an organization's technology is based on the premise that layering multiple intent data feeds provides a broader and more precise picture of target-buyer needs, while making it easier to act on intent-driven insights, partnerships with other intent data providers are important.
Combining Intentsify's proprietary intent data with LeadSift's data provides B2B marketing teams with a more precise view of the market. Not only is this key to identifying which potential buyers to focus on and with which messages, but it also enables marketers to act on that intel to engage identified accounts, quickly and meaningfully.
More than just buyer intent data, end users benefit from efficient, turnkey Intent Activation™ technology—including programmatic advertising and lead generation—resulting in increased target-account engagement, conversion rates, return on media spend, and brand experience. A once tedious workflow becomes an effective way to quickly adjust demand generation efforts according to changing market needs.
What the founders have to say about the partnership:
"The incredible value of intent data has been proven. Unfortunately, converting intent insights into impactful actions is an immense roadblock for many B2B marketing teams. By combining two complementary intent data sources, the integration with LeadSift not only provides marketers with a more powerful view into prospects' interests and readiness to buy, but it also helps ensure such prospect intel translates to meaningful, demand-generating engagements."

-Mike Kelly, Co-Founder, Intentsify
"One of the biggest challenges with intent data is properly actioning it. To properly leverage intent signals, marketers need to reach buyers via multiple different channels—targeted ads, personalized email nurtures, content syndication programs. Partnering with Intentsify allows marketers to make activating the intent data super easy."

-Tukan Das, CEO, LeadSift
About Intentsify
Intentsify's Intent Activation™ software and solutions make intent data more actionable and impactful for B2B marketing teams. Building on Intentsify's proprietary intent data, our Intent Activation™ software layers multiple intent data feeds to verify intent-signal accuracy and highlight accounts showing the strongest buy-cycle activities—as well as the issues they're most concerned with. Our solutions then convert intent insights into actions via demand generation and programmatic advertising campaigns, helping you efficiently scale account-based demand and pipeline velocity.
For more information, please visit www.intentsify.io or email info@intentsify.io
Back to Intentsify Newsroom