When Your Insight Is Elevated, Impact Is Amplified.
Data will never be enough. What's truly needed for revenue acceleration is validated buyer intelligence. Equipping you with the right insights, programs, and analytics, Intentsify's Intelligence Activation Platform puts your strategies into overdrive.
How the Intelligence Activation Platform
Fuels Precision Interactions.
---
How the Intelligence Activation Platform Works
Many Intent Sources
Good-Bye, Disparate Data. Hello, Single Source of Intent.
Accelerate your GTM strategies with combined intent sources that ensure greater signal coverage and depth of insights, leading to greater accuracy, robust corroboration, and more granular buyer intelligence. Our actionable ensemble includes intent data from ad exchanges, digital program engagement and website activity, publisher co-ops, social media, and social sharing tools.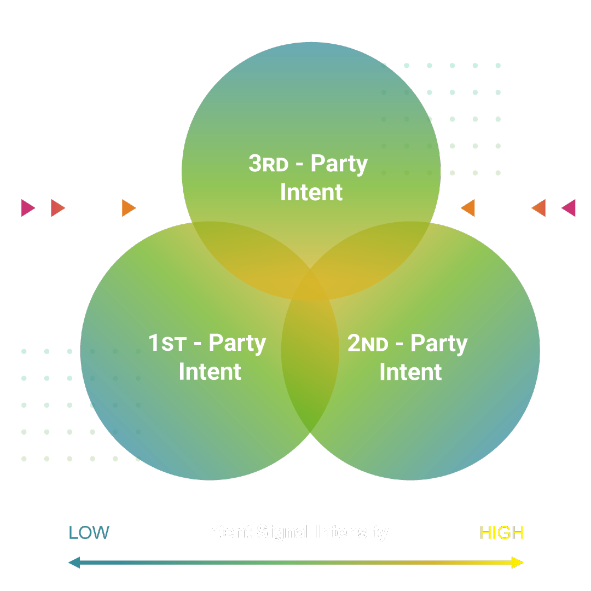 Innovative AI-Driven Intent Modeling
Precise Buyer Insights. Uniquely Calibrated To Your Needs.
Legacy intent solutions do nothing for your revenue potential. Instead, generate intent intelligence calibrated precisely to your unique solution offerings, messaging, and use cases. Leverage our next-gen, AI-driven intent modeling that analyzes your website, landing pages, and PDFs to drive your go-to-market efforts.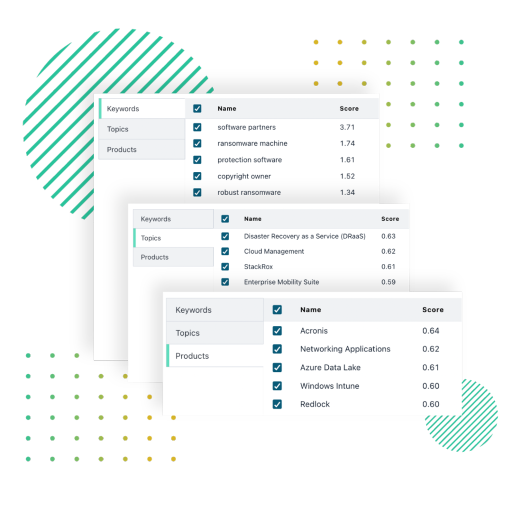 Precision Output
Better Intent Intelligence.
Better Strategies.
Better Decisions.
Drive more meaningful experiences throughout the entire customer lifecycle. When you have the most comprehensive, accurate view of B2B buyers' interests and priorities along the customer journey, you achieve more effectiveness across your marketing, sales, and customer success initiatives.
Keep marketing and sales efforts focused on the most important accounts
Act on changing buyer research behaviors
Convert in-market opportunities with on-target messaging, content and programs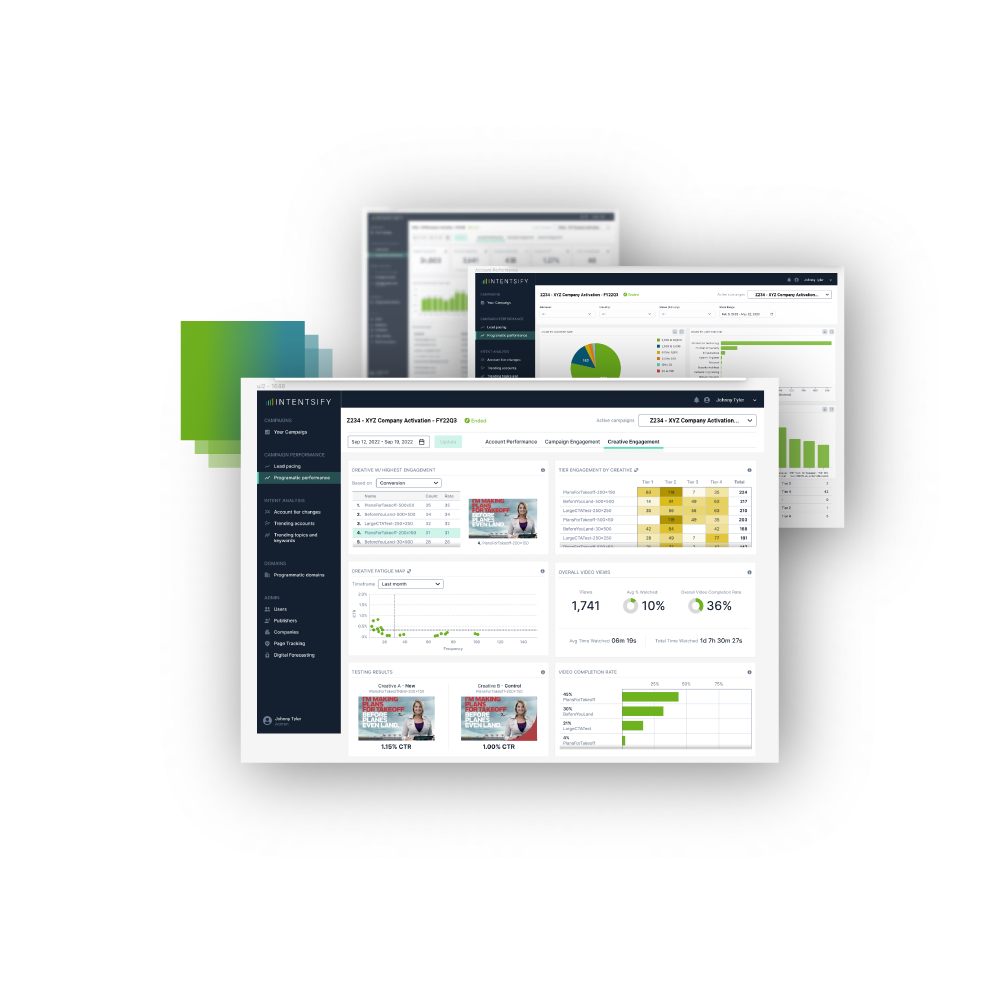 But Don't Just Take Our Word for It ...