Elevating Data Science to the Art of Activation
B2B revenue teams have no shortage of data. But marketing, sales, and customer success teams require more than just data. What's needed is holistic, validated buyer and account intelligence to fuel your GTM strategies—and the right tools and programs to put those strategies into action. That's where Intentsify's Intelligence Activation Platform comes in.
---
How the Intelligence Activation Platform Works
---
How the Intelligence Activation Platform Works
Digests & Layers Data Sets
Agnostic to intent data sources, Intentsify's platform digests all of your existing data feeds and layers them upon Intentsify's data.
Leverage all your available intent data sources to fuel your strategies
Expand coverage of your target accounts' and buyers' research activities
Dissolve data silos and analyze intent signals in the right context
Free your teams from manually managing, organizing, and analyzing disparate data sets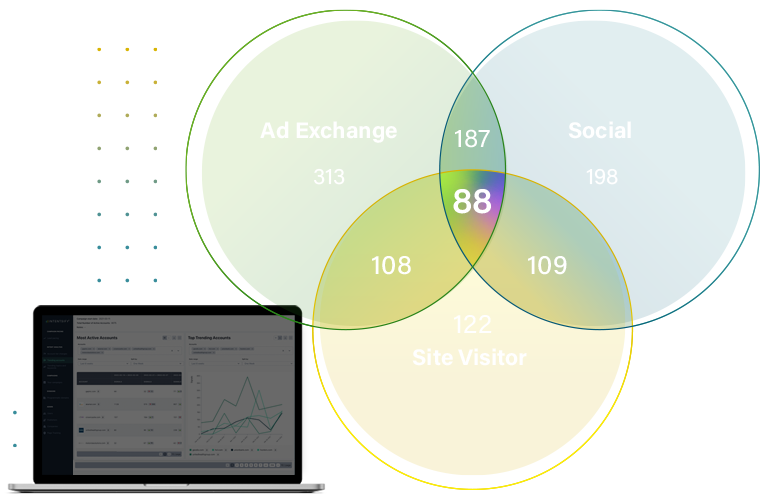 Verifies & Synthesizes
Intent Signals
One-off intent signals skew the intelligence fueling your strategies and engagement efforts. Intentsify's platform corroborates signals, synthesizing those shared by multiple data sets into the broadest, most precise view of your buyers' evolving interests and mindsets.
Boost the accuracy of the data driving your GTM strategies and tactical decisions

Understand how your B2B buyers' needs evolve at each stage of the customer

lifecycle

Develop effective GTM strategies that evolve alongside target accounts' and buyers' continually changing needs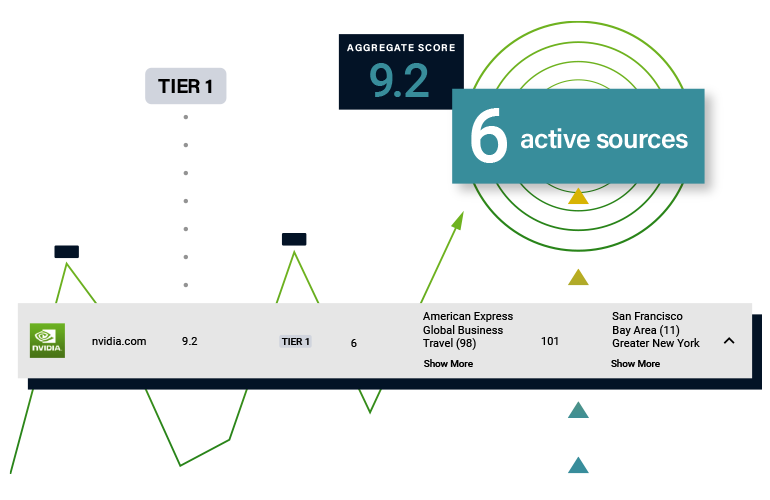 Triggers Intelligent Actions
Your data-driven strategy is only as valuable as your ability to execute it. Intentsify's platform tools and demand activation programs put your dynamic GTM strategies into action—with efficiency and impact.
Deploy your GTM strategy faster and more effectively via Intentsify's turnkey demand activation programs

Maximize the impact of numerous additional use cases across the entire customer lifecycle, from top-of-funnel target account list creation to post-sale customer expansion efforts

Deliver a more natural, frictionless buyer experience, accelerating pipeline velocity and reducing customer acquisition costs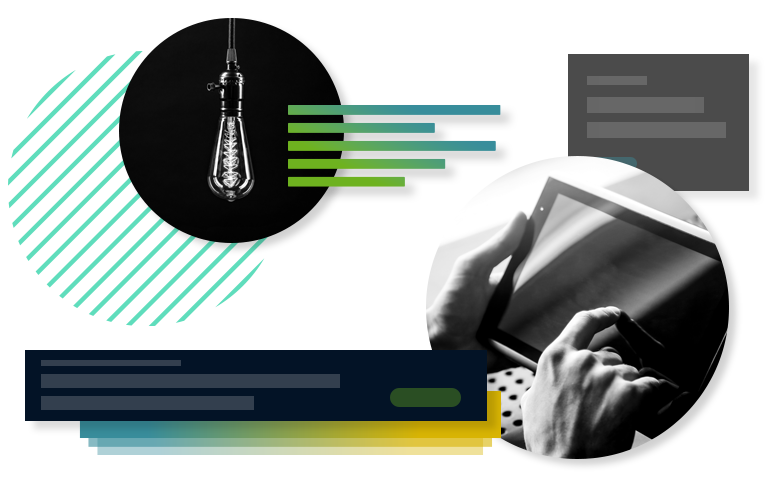 But Don't Just Take Our Word for It ...