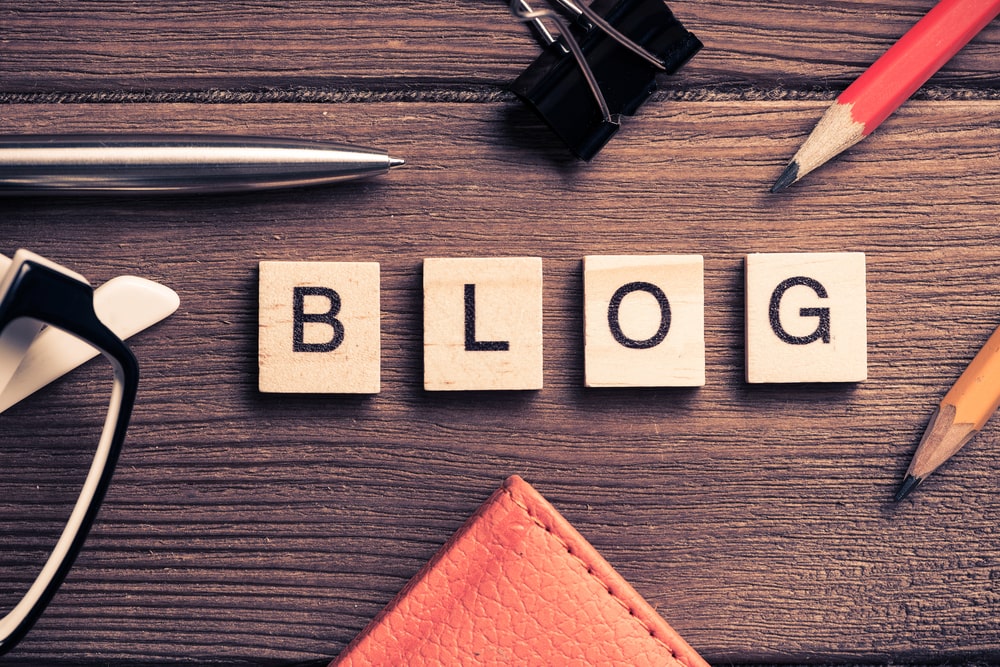 Staying up to date with the latest trends and best practices as a digital marketer is critical, and our marketing team has found that in the ever-changing digital space, some of the greatest resources you can leverage are marketing blogs. We recommend our own blog, of course, but we also enjoy reading lots of other perspectives out there.
From broad marketing basics to industry-specific news, here's a non-exhaustive compilation of some of the best digital marketing blogs we're reading right now.
If you'd like to learn more about search engine optimization (SEO), check out Moz Blog. An excellent resource for cutting-edge information on SEO techniques and trends, Moz brings simplicity and transparency to the rather complex SEO field. Moz provides an SEO toolkit for marketers, offering comprehensive guides, actionable strategies, and specialized insights from industry experts. Moz is a great all-purpose SEO blog that goes beyond the basics, diving into niche areas such as advanced link building, local SEO, interpreting analytics, and SEO return on investment.
HubSpot Marketing is undeniably one of the leading digital marketing blogs that specializes in inbound marketing. Covering an extensive array of topics, from marketing basics to in-depth information on content strategy and beyond, HubSpot Marketing is a one-stop shop for anyone seeking to build their marketing strategy and master inbound marketing. This tactical resource provides approachable how-tos, including free templates, tutorials, and definitive guides. HubSpot Marketing publishes new blog posts frequently—and each post includes a helpful estimated reading time!
Notable entrepreneur and online influencer Neil Patel's eponymous blog serves as a great general marketing resource and functional model for those seeking to build their own marketing blog. Patel shares his experiential knowledge of digital marketing best practices and provides valuable resources, including how-to guides, marketing tools, and explainers for marketers of all expertise levels. He also covers topics like how to optimize landing pages, grow SEO traffic, and execute conversion rate optimization. Perhaps the best features of this blog include Patel's liberal use of examples and visuals, as well as his active engagement with his readership.
Search Engine Land (SEL) is a must-read for marketers who want the latest marketing technology news. Offering daily coverage and updated multiple times per day, SEL provides a steady stream of information for all aspects of marketing technology. SEL focuses on the latest developments in digital marketing and advertising technology, including SEO, search engine marketing (SEM), and pay-per-click (PPC)—all while featuring other industry news and research.
Here to keep your finger on the pulse of what's happening in the B2B marketing world, Demand Gen Report (DGR) explores industry events, technologies, and trending topics. DGR delivers expert analysis and insight into areas like demand generation, content marketing, and account-based marketing (ABM) while conducting exclusive research and supplying a long list of featured resources.
While not necessarily a blog per se, MarketingCharts offers a comprehensive database of marketing data analysis and visualization. With articles published daily, this niche hub produces clear, straightforward charts accompanied with concise analyses on a variety of online and offline marketing topics. MarketingCharts offers marketers and decision-makers trusted data and the latest marketing and media trends.
Perfect for marketers looking to improve their content marketing skills, the Content Marketing Institute (CMI) presents an extensive library dedicated to all things content marketing, thoroughly covering the areas of content operations, creation, distribution, optimization, and strategy. In addition to offering online education, consulting, and training, CMI updates every weekday to share the latest content marketing news and events.
For a great all-around perspective on digital marketing, look no farther than CMSWire. The blog caters to software buyers, vendors, analysts, and practitioners and focuses on the digital customer experience, digital workplace, and trending big data and information management practices. As an added bonus, our VP of Marketing, David Crane, is a regular contributor to the blog! (Check out his take on the evolution of intent data and what it means for B2B organizations.)
Back to Intentsify Blog