Driving GTM Strategies That Actually Go to Market
Our Intelligence Activation Platform layers, cross-verifies, and synthesizes multiple data sets to provide the broadest, most accurate view of accounts' online research activities. Win those accounts with Demand Activation Programs that convert dynamic intelligence into meaningful engagements. Boost team efficiency, improve the buyer experience, and scale pipeline velocity and revenue growth—all at the same time.
---
Intelligence Activation Platform
Synthesized Data, Holistic Intelligence
Intentsify's platform synthesizes multiple data sets into a comprehensive view of the B2B buyer's needs and mindset throughout the entire customer lifecycle. Enable your teams to focus on the right accounts, using the right mix of messages, content, and tactics.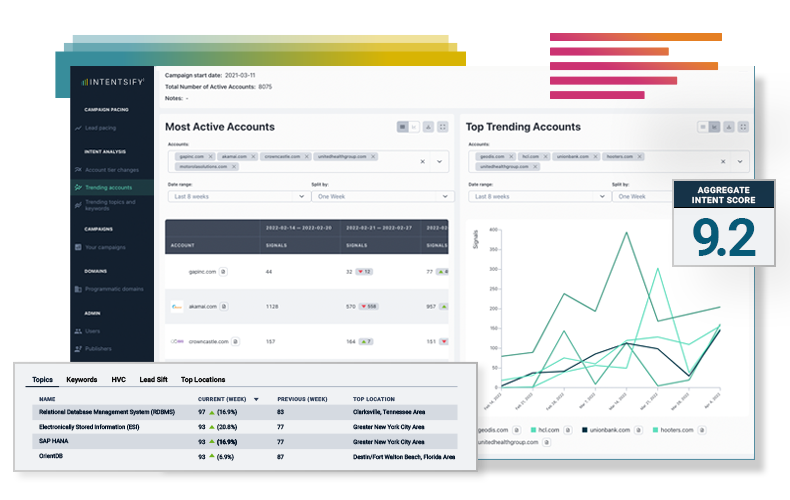 Data
4 Data Sets, Fewer Coverage Gaps
No single data source can cover all your target accounts' research activities. One-off intent signals can skew the intelligence that fuels your GTM strategies. Intentsify's data provides a variety of perspectives, ensuring broad, accurate coverage of buyers' online behaviors.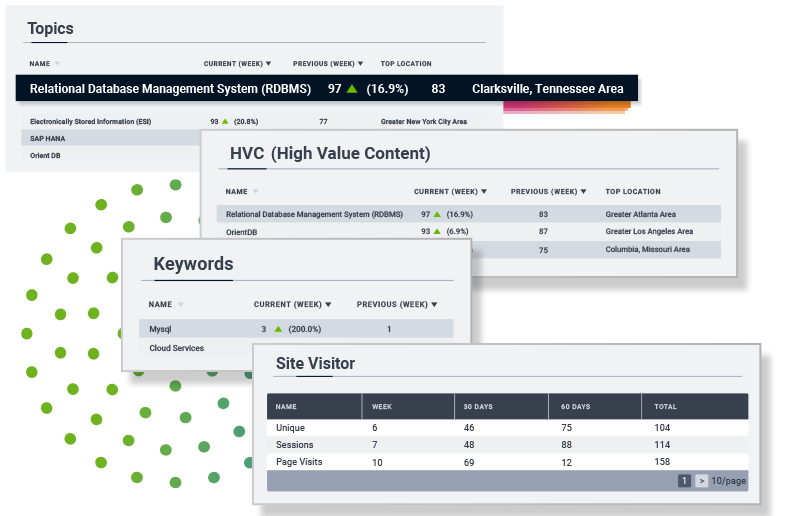 Demand Activation Programs
Where Intelligent Strategies Go to Market
Data-driven strategies are only as good as your ability to execute them. Intentsify's demand programs convert account intelligence into meaningful buyer engagements, boosting GTM team efficiency, improving the buyer experience, and scaling pipeline velocity and revenue growth.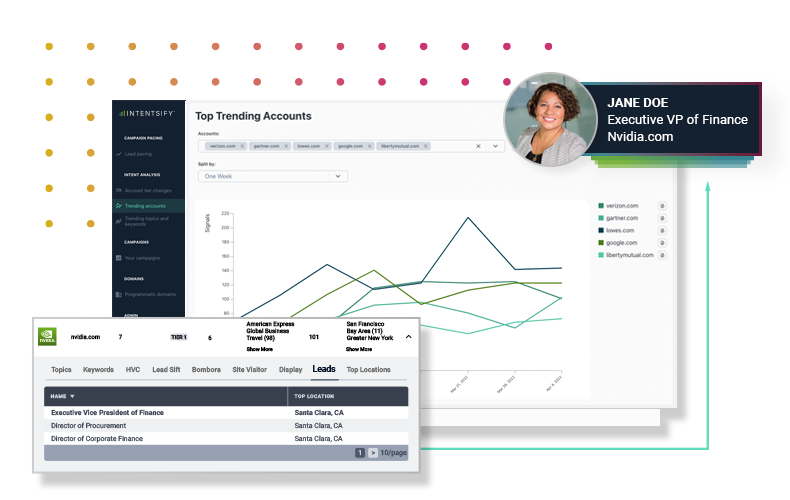 4 Data Sets, Billions of Intent Signals
50
B+
Intent/signals per month
4.2
M
Identified in-market target accounts
Leading B2B Brands Generating Revenue More Effectively