Don't Just Advertise. Connect.
Introduce specific personas to tailored messages–via multiple formats–and create better engagements that resonate with a higher likelihood of conversion.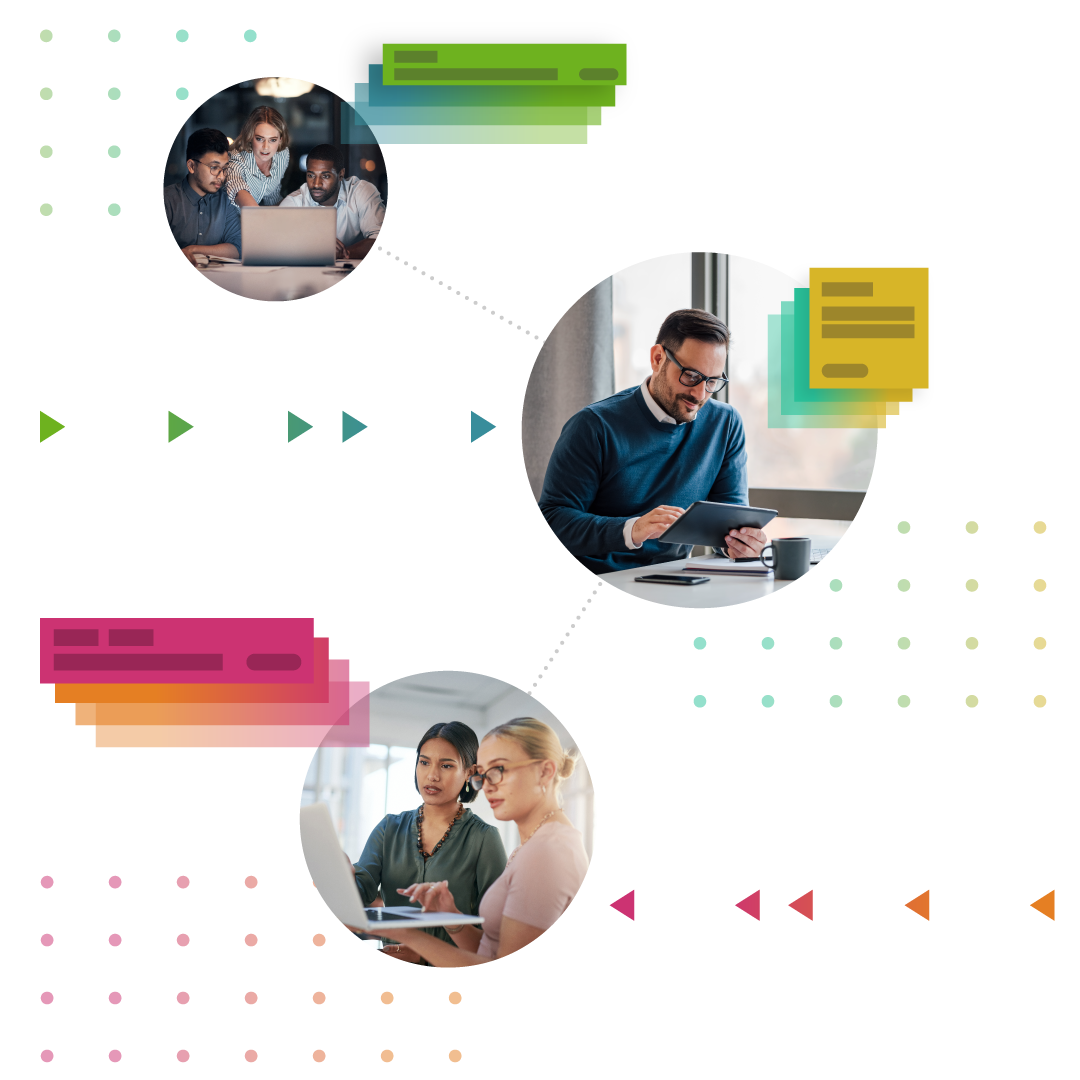 Make An Impression.
Every Time.
Sharpen your targeting precision by serving information to personas at the companies actively researching what you offer.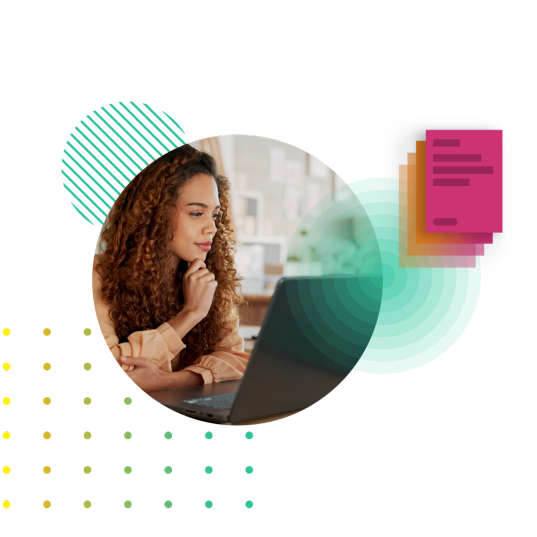 Insight That Puts
Your Targets In Sight.
Dynamic optimization enables you to stay top of mind wherever your target audiences are spending their time. Based upon evolving intent signals, your messaging and content always aligns with each account's research trends.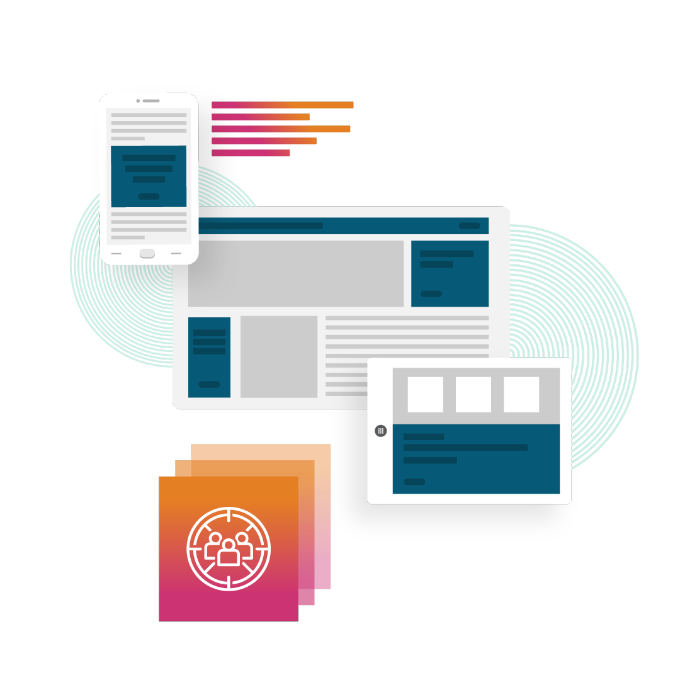 How Intent Activated Display Advertising Works
Compare. Contrast. Compete.
Improve your marketing efforts with Intentsify's complementary intent analytics and reporting. Go beyond impressions and clicks and weigh display ad performance against a holistic view of your target accounts' online research activities.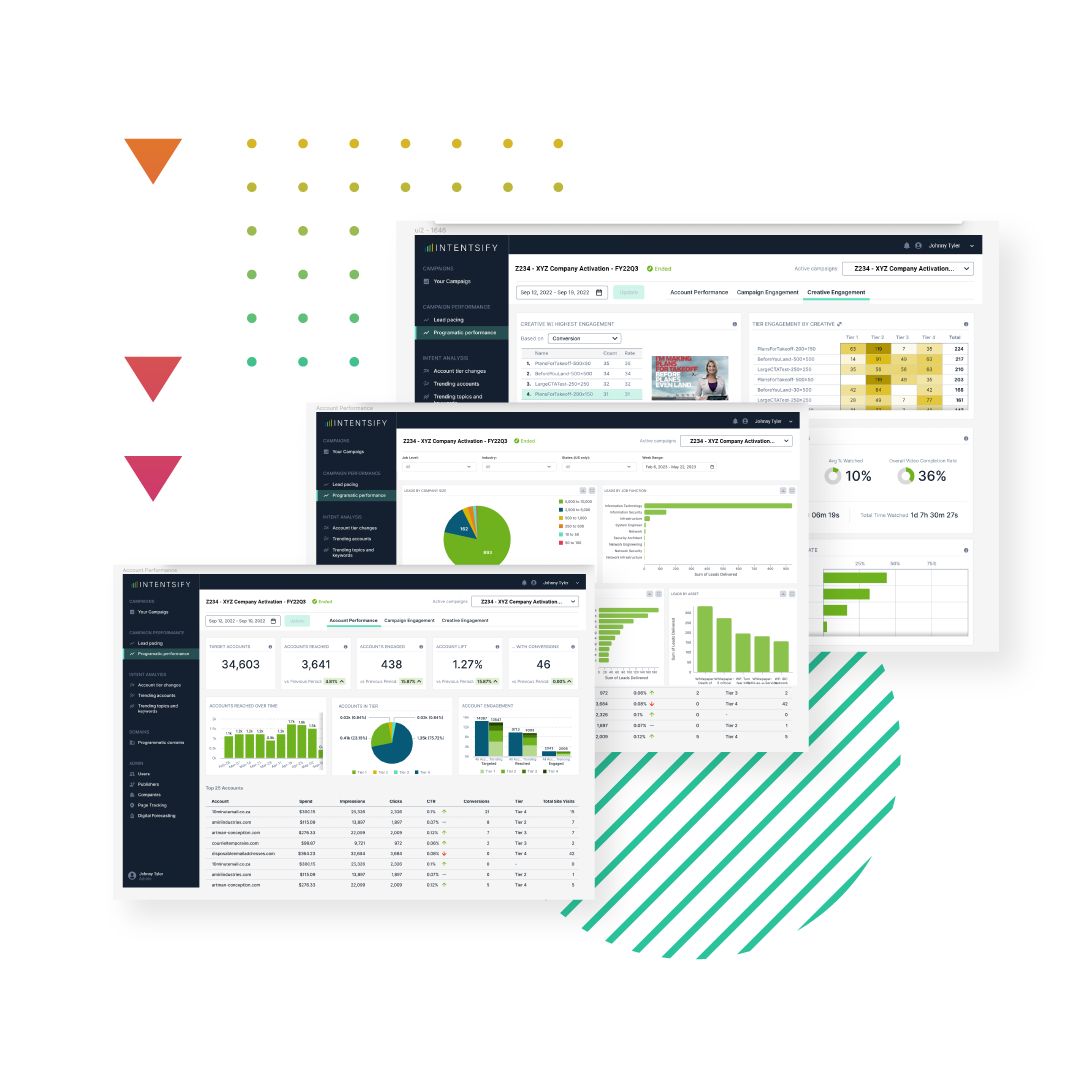 Why B2B Brands Choose Intent Activated Display Advertising
Higher return on ad spend due to more precise targeting and message selection
Guaranteed brand safety via integrations with IAS, Grapeshot, MOAT, and more
Holistic reporting alongside intent signals and content syndication program performance