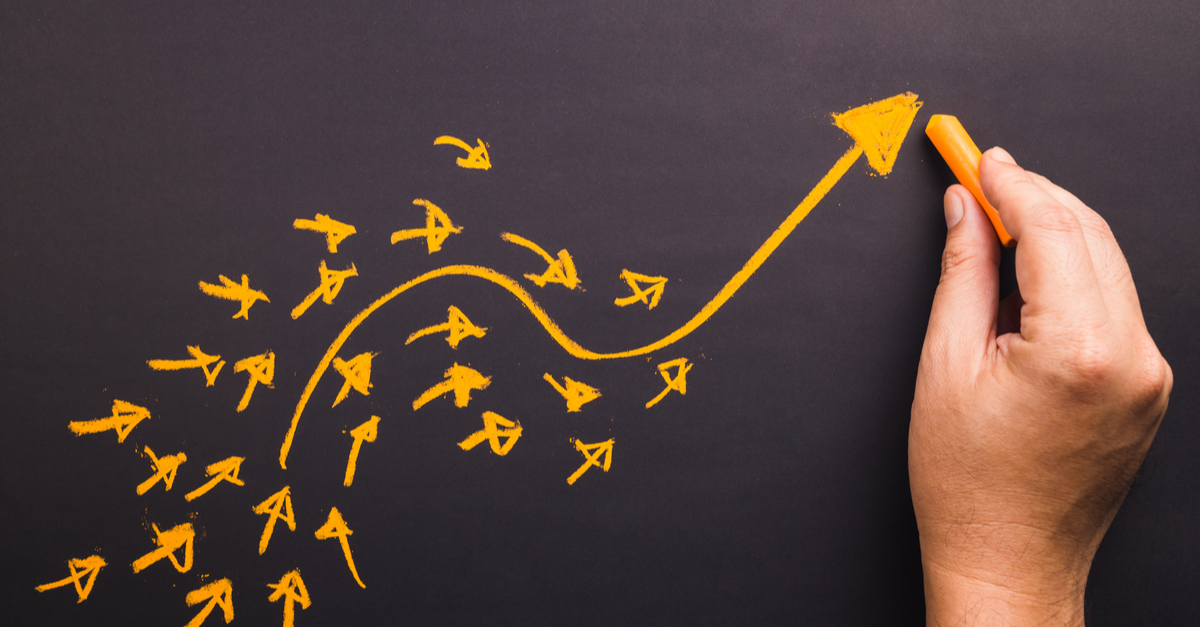 While attending Forrester's B2B Summit a few weeks ago, I noticed a lot of conversation and peaked interest around intent data among B2B organizations—of all sizes. Though intent is one of the newer tools to hit the market, its adoption among B2B marketing teams has skyrocketed over the last couple years.
In fact, according to a recent survey conducted by Ascend2 Research, 90% of respondents said they're either actively using intent data or in the development stages of implementing it. That's up from 62% of B2B organizations in 2020, 48% in 2019, and 28% in 2018.

Further, of those teams that have already adopted an intent data solution, 89% are using 2+ sources of intent data, and 71% are using 3+ sources.
So, why is intent data adoption rising so quickly? Below are three of the key reasons for its ascent, and why you may want to consider adopting an intent solution sooner rather than later.
B2B organizations are getting a lot of value from their intent data


According to the Ascend2 survey mentioned above, 94% of B2B marketers say that intent data is effective at solving for their most critical digital marketing challenges.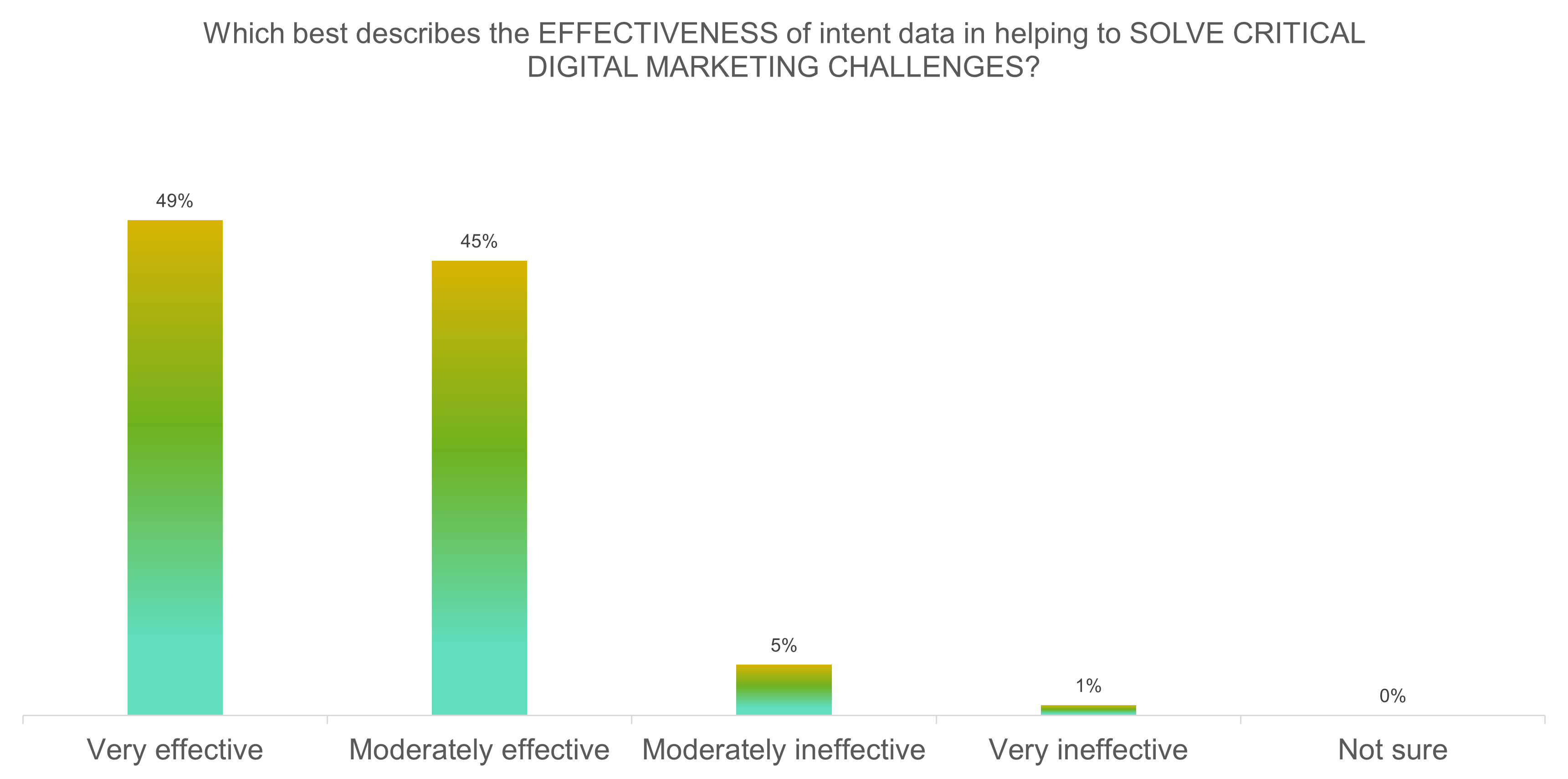 And these successes aren't focused on just one or two use cases. B2B marketers (and sellers) are using intent data to support initiatives throughout the entire buyer's journey. Moreover, 97% of surveyed marketers report that their intent solutions effectively support their key use cases.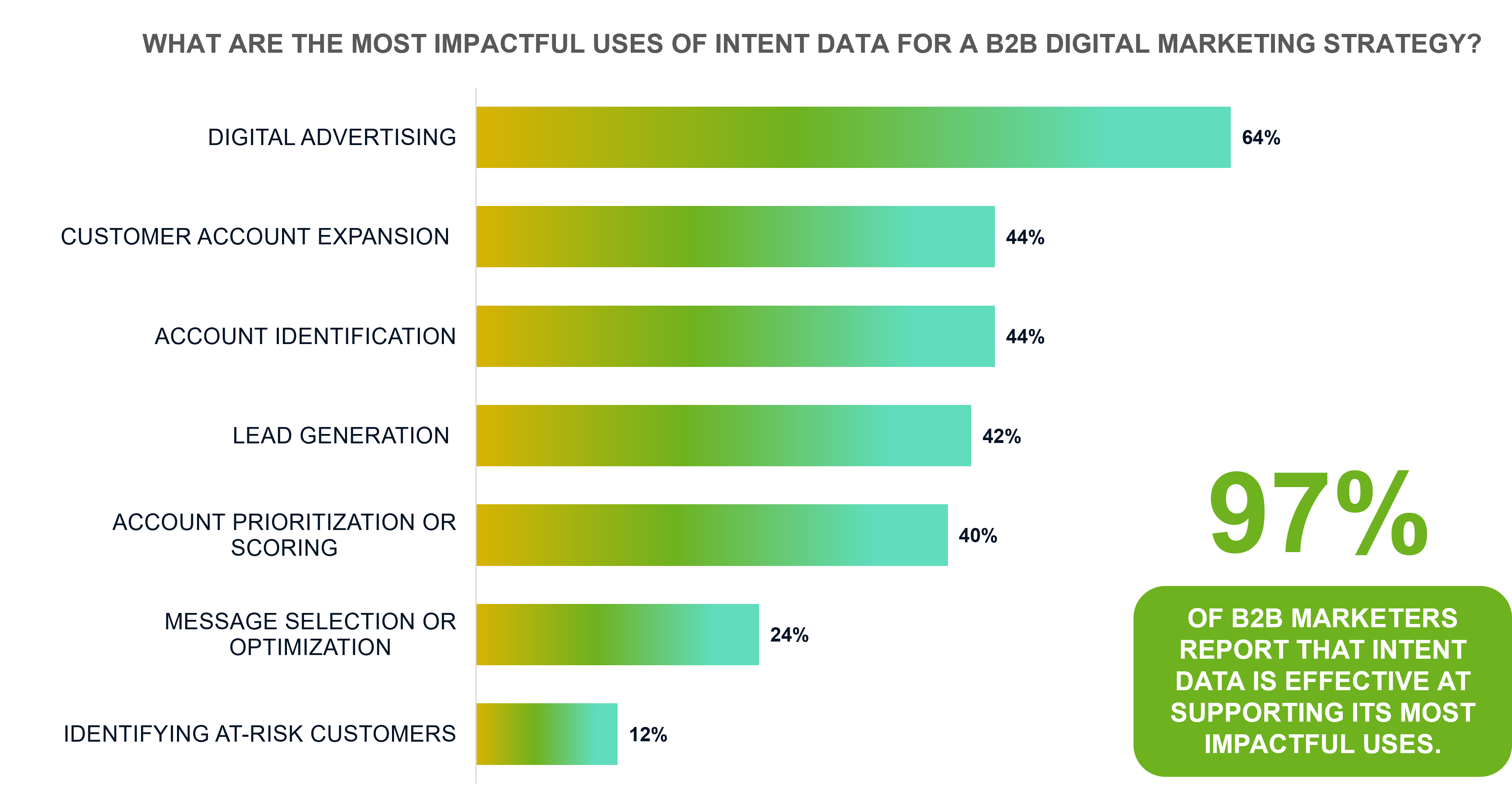 As Jess Weimer, Vice President of Global Revenue Marketing at Confluent, said in a web panel we held late last year, "Intent data is becoming table stakes."
Saturation of digital marketing channels is only getting worse
B2B marketing teams have been exhausting the same inbound strategies for years. As David Crane, VP of Marketing at Intentsify, wrote in a CMSWire byline nearly three years ago:
"Target audiences are inundated with similar messaging across search and social channels and have become largely desensitized to the inbound marketing methods that were working so well five years ago."
This idea was confirmed by Shelby Aprile, Senior Marketing Manager at Oracle, during a recent case study session for Forrester's B2B Summit. Discussing why Oracle adopted Intentsify's Intent Activation ™ software and solutions, Shelby said:
"Our buyers were overwhelmed with irrelevant content and sales calls, which can drive a poor customer experience. It's getting harder and harder to cut through the noise through traditional channels and have really relevant conversations with our prospects. Intentsify helps us solve these challenges."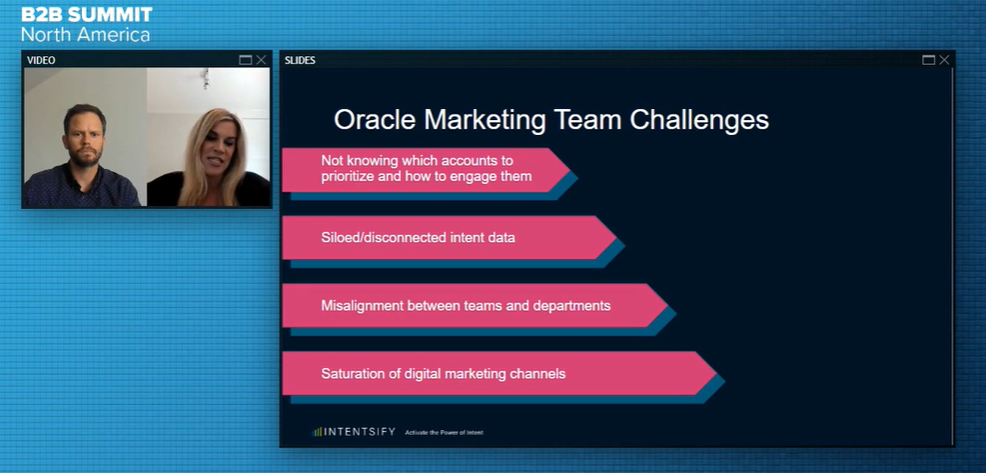 With so many players competing for attention in the same spaces, it's critical that marketers be able to identify which companies to target as well as the messages most likely to help them in their buyer's journey.
Intent data is incredibly valuable in this regard. It lets you know which information prospects need and when by revealing useful insights into their challenges, needs, and concerns. With this, it can inform marketers' content creation by helping them select the right messaging and formats that will more likely resonate with decision-makers at target accounts.
3rd-party intent data provides context for marketing teams' 1st-party data
B2B organizations often struggle to make the most of their own 1st-party data (e.g., website visits, inbound leads, CRM data, etc.). It's often messy, fragmented, and hard to draw insights from.
But perhaps more importantly, when used in a vacuum (i.e., without proper context), marketing teams' 1st-party data can lead to skewed insights. That's because the vast majority of prospective customer research occurs before prospects ever engage with your website, social pages, or sellers. By using 1st-party data alone, marketers inevitably draw conclusions and make decisions based on just the last 20% of the buyer's journey, which shed little light on what prospects need in the first 80% of their journey.
Using 1st-party data alongside 3rd-party intent signals, however, provides B2B marketing and sales teams with a more complete view of their target audiences' common pain points, concerns, interests, and needs. This in turn results in much more precise account targeting, more relevant messaging, and ultimately, higher conversion rates and sales pipeline value.
There's never been a better time for B2B marketers to invest in intent data. And the more sources you effectively use, the better—because it ensures greater breadth of coverage and accuracy of intent signals. Intentsify's Intent-Activation software and solutions makes this simple—automating the aggregation and digestion of numerous intent data sources to provide a more holistic and precise view of target account research activity.
Back to Intentsify Blog